We proudly present Women in Big Data as a new partner of DATA festival!
Although the Data and AI industry is becoming more popular, only 15% of women in that field are data scientists. This number comes from a BCG publication from 2020, but despite multiple efforts from many sides, the trend is slow to change.
Women in Data and Tech teams are very important, for many reasons such as diversity of thoughts and better decision making. Women bring new perspectives and approaches. Studies have shown that diverse teams make better decisions than homogenous ones. By having women in Data and Tech teams, a wider range of perspectives can be considered, which can lead to more well-rounded decision-making.
Including more women in Data and Tech teams, we can address the gender imbalance and work towards a more equitable and diverse industry as well as improving the companies cultures.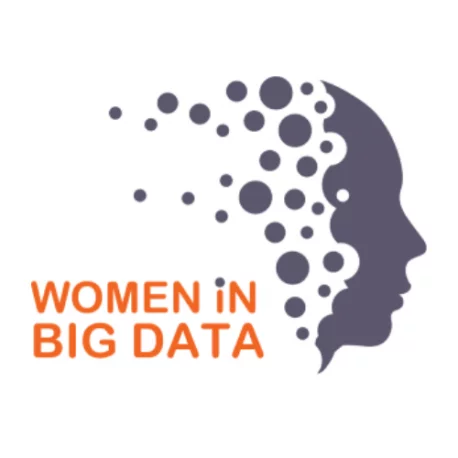 At DATA festival we want to use data and AI responsibly and for the benefit of people. Because data-based technologies can help humanity to tackle its biggest challenges like climate change, epidemics and a fair global economy. We believe in European values such as privacy and human-centered AI. The focus of the economic use of Data is to generate real value for people and organizations. In doing so, we also want to help companies build more diverse Data and Tech teams and give female role models visibility in our broad community.
What Women in Big Data stands for
Women in Big Data (WiBD) are an inclusive community of professionals who appreciate that Big Data is a tool being harnessed at every level, in every industry today, to shape tomorrow.
WiBD believes that female practitioners and leaders offer tremendous talent, ingenuity, and unique perspectives that will amplify the positive impact of Big Data on our future. To that end, their supportive community of women and allies are united in a common vision in which gender doesn't limit participation and impact in Big Data-influenced careers.
#MeetUp in a cozy atmosphere
Last week we had our first joint #MeetUp. It was hosted by the wonderful team of Alexander Thamm GmbH [at] and took place at their Munich office. Franziska Schropp, Chief People Officer at, and her Data Science colleague Anna Korotkova shared some insights with the participants on how diversity is lived at.
In their presentation "Challenges & Chances for Women in Tech" Franziska und Anna raised awareness about the common challenges that women encounter while working in the tech industry on a daily basis. Through sharing her own experiences, Franziska shed light on both the obstacles and opportunities for women in leadership roles. Later on, Anna took a closer look at the various opportunities available for women in tech companies.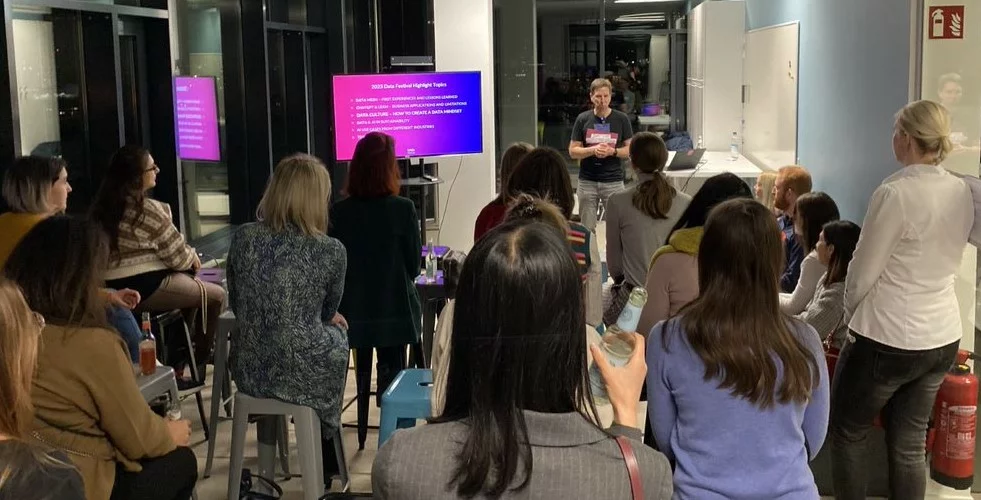 This was followed by the presentation from Dr. Carsten Bange, one of DATA festival's founders, about "Data (Culture) matters: How do we get to Data.People.Everywhere?". In this Carsten presented an overview of the most relevant Data & AI topics and trends. His deep dive on Data Culture explained not only why this is an increasingly important challenge for any organization but also how to specifically address and improve it.
We discussed, learned and laughed a lot at this #MeetUp – all in all it was a great evening with great people.
If you couldn't make it, don't be disappointed. We have recorded both presentations for you.
Franziska Schropp, Chief People Officer at [at], and her Data Science colleague Anna Korotkova – Challenges & Chances for Women in Tech
Dr. Carsten Bange – Data (Culture) matters: How do we get to Data.People.Everywhere?